Inbox Expo is proud to be able to now provide all our delegates official Records of Attendance, as well as Certification in a number of subjects and disciplines.
Our certificates are fully integrated with the Linkedin system so right from within your profile you can see your certification including credential ID and link to full third party verification. This adds both Authority and Credibility to your professional profile.
They can be viewed in full on a trusted third party portal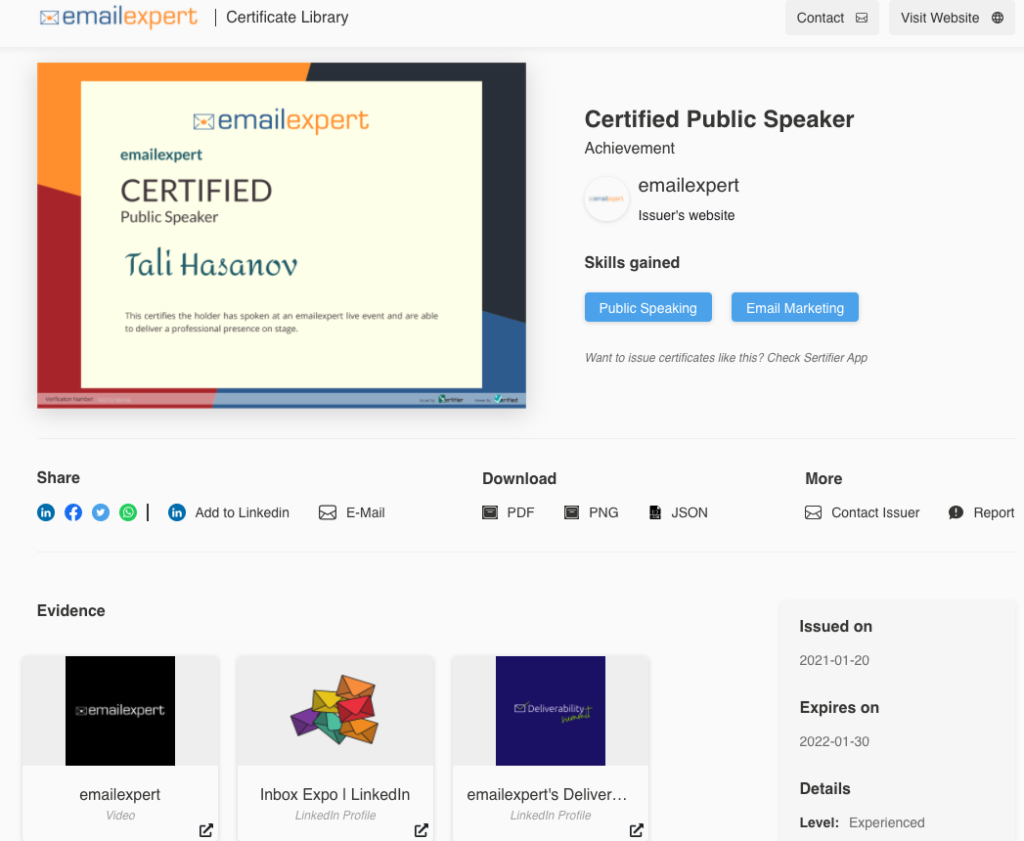 2021 Certificates Being Issued
The following certificates are being issued this year. Unless otherwise described all certificates are issued within 28 days of the event and are valid for 12 months.
Basic Certificate of Attendance – Never Expires/Available to All
The Fundamentals of BIMI
The Essential Fundamentals of Deliverability
Sustainable Email Marketing Fundamentals – Never Expires
Certified Public Speaker – 2021 speakers, panelists and presenters only
Brazilian Privacy Fundamentals (LGPD) – in partnership with Validity
Fundamentals of Advanced Email Marketing Strategy- LTS
Independent Verification
Your clients and partners will be able to verify your certification any time from our secure online portal in partnership with Sertifier. Check Out the License Validation Center here.
Highlighted 2020 Awardees
emailexpert Certification is considered a source of pride for many.
Many leaders in the space display their emailexpert certification on their profile. You can get yours at Inbox Expo. Have a look at how the certificates look on Linkedin below.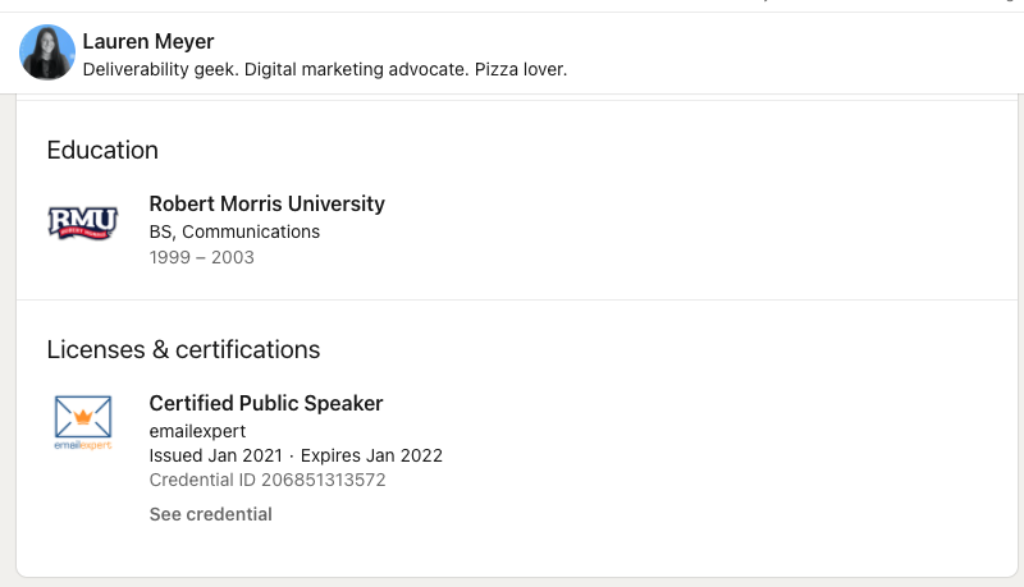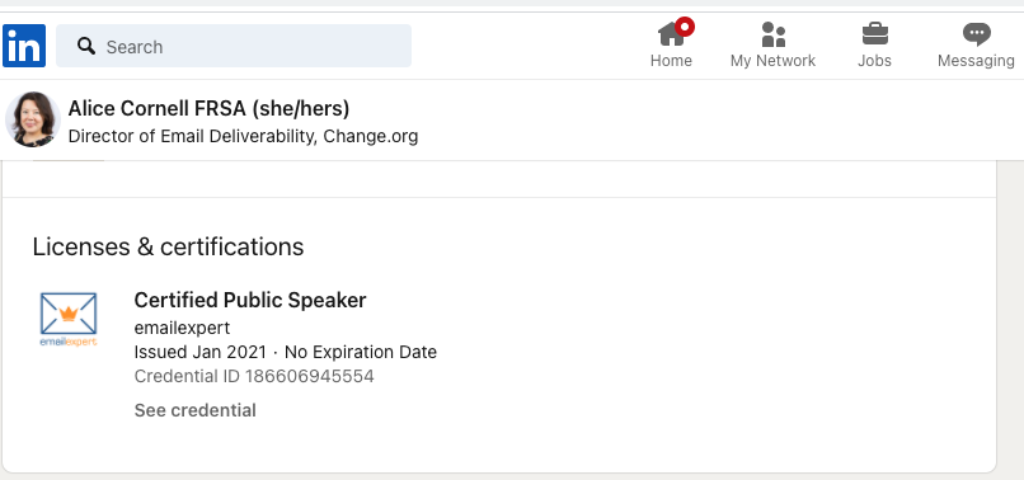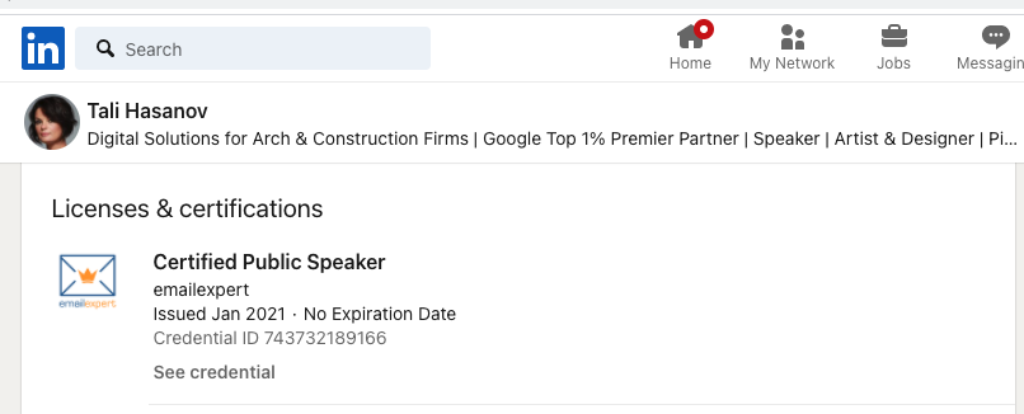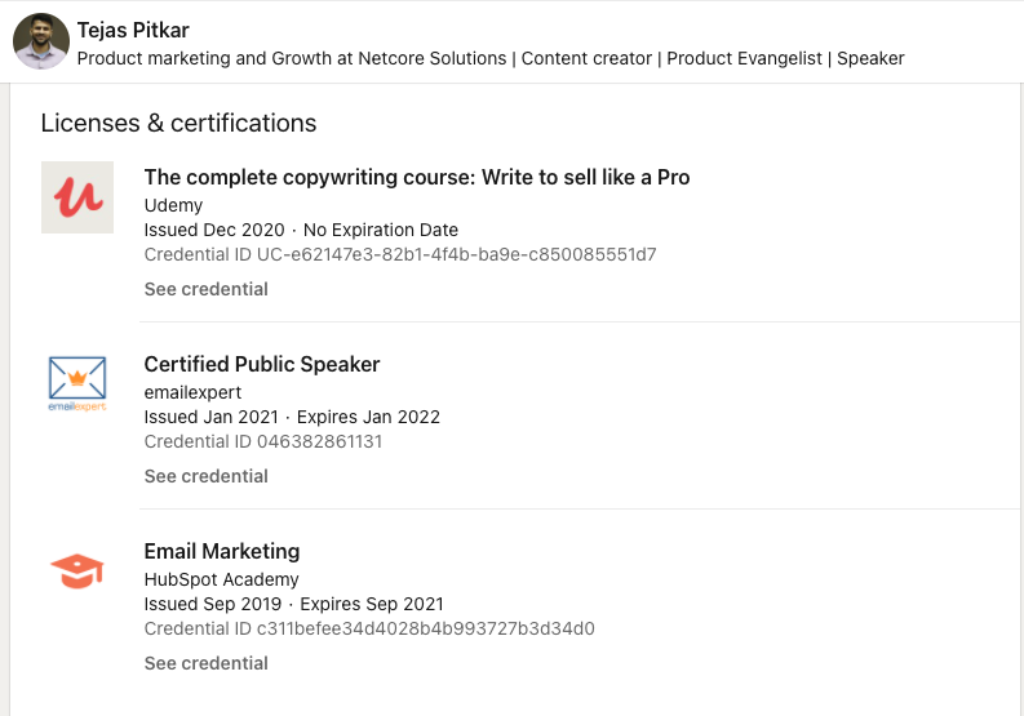 Requirements: Certificate of Attendance
To qualify for this Certificate you will have to:
Complete your profile in full and accurately on Hopin including uploading a profile pic. Your real name and employer is needed to be able to issue a certificate.
Attend the event for a minimum of two out of the 4 scheduled days.
To qualify as having attended on each day you will need to be present for a minimum of 120 minutes (on each day).
Over the course of the event you must visit every expo booth.
You must engage and interact at the event, meaning a minimum of 12 messages exchanged over the course of the event. Chat and comments in any area is include.
Requirements: All Other Certificates
All other certificates will require you to watch live (or on demand after the event) content and presentations related to your topic.
If there is a workshop related the certification then you must attend that live. The Fundamentals of Advanced Email Marketing Strategy- LTS requires attendance at the Jenna Tiffany Workshop on the 24th which is is 5 hours long and requires a premium payment.
In addition to taking part in the required sessions you will be asked to complete an online test to qualify for your certificate.
More details will be published shortly. Lock in your VIP/All Access Pass to qualify for certification.